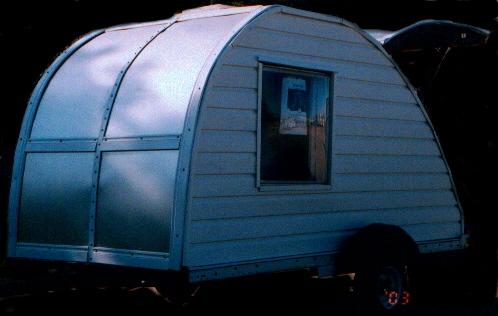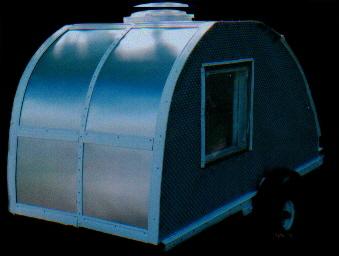 * Small footprint highway rated tires

* Aluminum skin on top of resin coated plywood.

* Vinyl covers the plastic-coated plywood.

* The complete plywood shell is anchored to a lightweight steel frame.

* The large bubble window allows for 180 degree viewing from inside.

* The inside comes with a skylight that acts as screened ventilation opening.

* The outer aluminum skin is trimmed with vinyl to give the traditional vintage look.




* The undercarriage plywood floor is plastic coated to repel water and is vinyl tiled on the inside.