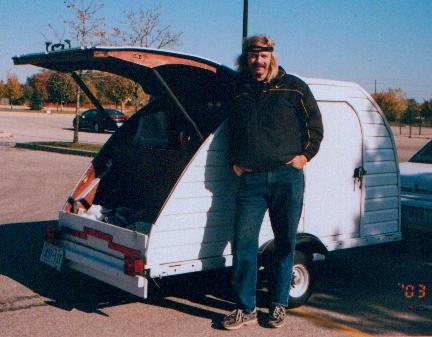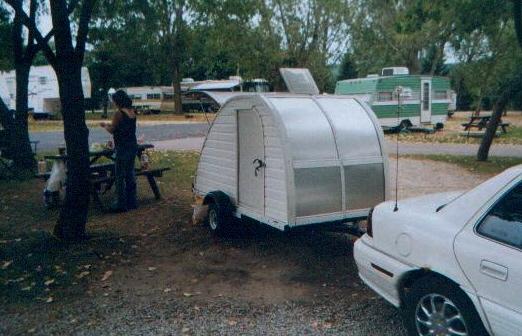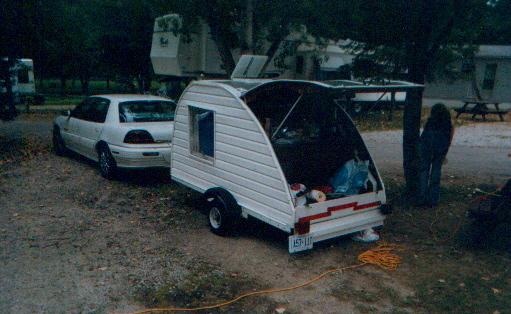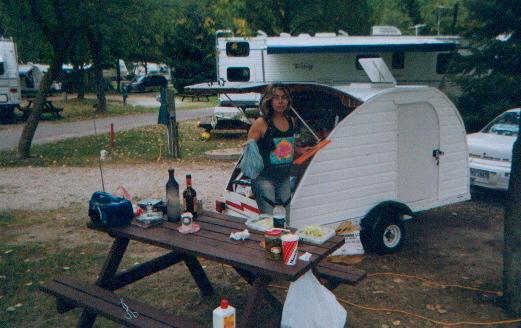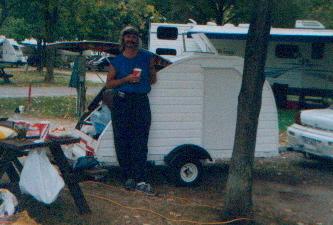 * Another happy 6 ft. tall customer gives a feel of the height of the camper.


* The teardrop will get plenty of looks and chuckles on your travels.




* Here the Foxy Teardrop is pictured at a campground with the monster campers. It is guaranteed to be a curiousity and center of attention.